Wine Class at Vini e Fritti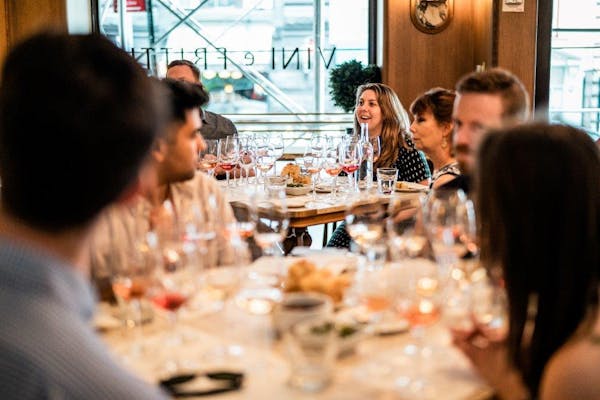 Saturday Wine Classes at Vini e Fritti
Increase your wine knowledge at our Saturday afternoon wine classes at Vini e Fritti, our wine bar in the Redbury Hotel. Each week, sommeliers from our sister restaurant Marta lead a wine tasting of a different wine region or style. Learn how to taste like a pro, the secrets to perfect food pairings, and the stories behind some of our favorite bottles. Perfect for libation lovers of any level.


Includes wines and light snacks
Saturdays, 2-3pm
Upcoming Classes:
November 30th - Climate and Terroir Effect on Wine: Hot vs. Cold Climates, Clay vs. Granite Soils. How Do These Factors Change the Expression of the Grape Varietal
5 Wines
It's time to talk about the needs of the grapevine. During this class, we'll discuss how grape varieties express themselves differently based on where they're grown. We'll deep dive into the mysterious ways in which the climate and soil affect wine production.
December 7th - Dessert Wines
4 Wines
Dessert wines are unapologetically sweet and we love them for it. Join us as we learn about the ins and outs of pairing dessert with wine. We'll discuss Marsala, Vin Santo, Moscato, and more!
December 14th - Nebbiolo Outside of Barolo and Barbaresco. What Does This Famous Grape Have to Offer?
5 Wines
In this class, we'll delve into Ghemme, Valtellina, Sassella, Gattinara, and even the United States to learn about how Nebbiolo is expressed traditionally in lesser-known sites. As we taste through these more underrated appellations, you'll be surprised by their lifted acidity and beautiful floral notes.
December 21st - Stainless Steel vs. Oak Aging
5 Wines
How does a producer decide between aging wine in stainless steel versus oak? In this class, we'll discuss (and taste!) how each process affects the flavor and the differences between each.
December 28th - Our Favorite Wines!
6 Wines
Our final class of 2019! To celebrate, our sommeliers will choose their favorite wines from our wine list to share with you. We'll be popping some extra corks during this class!
Past Classes:

How to Blind Taste
Traditional Italian Producers Vs Modern Italian Producers

The Sparkling Wines of Italy

Island Wines - Reds and White Champagne
Exploring Italy: How do I know what I like?
Toscana: What else is there beside Chianti…Understanding the super Tuscan and More
Road Trip Through Champagne: Montagne de Reims
The Many Shades of Rose

Coastal Tour of Italy